George Edward Reres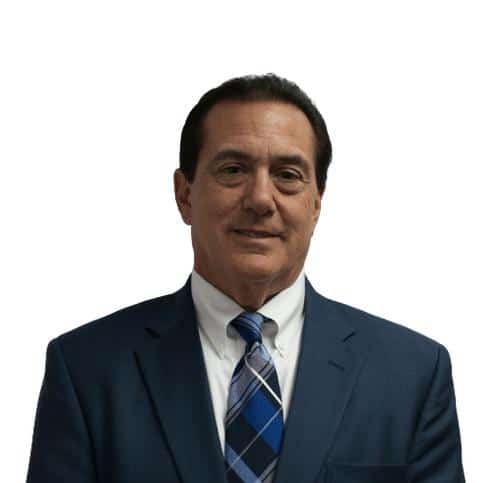 George Edward Reres (Of Counsel Attorney at George Reres Law, P.A.) is the 2016 Broward Association of Criminal Defense Lawyers "Gulkin Award" winner. It is the most prestigious award given in the area of criminal law and recognizes a lifetime of accomplishment and the respect of his peers.
Mr. Reres had his first trial in a Broward County courtroom over 40 years ago. Over the ensuing decades, he has been lead counsel in over 200 Felony Jury Trials, over 100 of them for charges carrying up to life in prison. He has been the lead defense counsel in 35 First Degree Murder trials.
Mr. Reres's cases have been featured in the national media and covered live nationwide on Court TV, MSNBC, CBS News, 60 Minutes, and the "WE" Network. Mr. Reres has represented six different defendants whose alleged crimes were featured on the popular television program, "America's Most Wanted."
Mr. Reres has been a Lecturer/Speaker at the National Association of Criminal Defense Attorneys and has lectured at Nova University on Psychology and the Law and at the Levin College of Law at the University of Florida on Jury Selection in High Profile Cases.​
He is a two-time recipient of the "Hat Trick" award by the Broward County Criminal Defense Attorney's Association, presented after twice winning three not-guilty felony trial verdicts in a row.
Mr. Reres has extensive experience working with experts in the fields of Psychology, Psychiatry, Forensic Pathology, Jury Selection, Criminal Forensics, Arson, DNA, Ballistics, Fingerprints, Internet Crimes, Organized Fraud, Forensic Accounting, and many more.
More than a battle-tested trial attorney, Mr. Reres cares about the clients he represents and has always taken a personal interest in trying to help them to better their lives and solve their problems, both in and out of the legal system. Mr. Reres recognizes that the issues that people bring to court arise in the context of their personal life history, so he takes time to answer questions for concerned family members and tries to direct them to resources in the community that can help.
No legal problem is too big or too small for Mr. Reres to handle. He is a high-profile attorney with a decidedly low-profile attitude.
George Edward Reres is a member of the Broward County Bar Association, Broward County Criminal Defense Attorney's Association, and Florida Criminal Defense Attorney's Association. He is licensed to practice law by the Florida Bar and the United States District Court, Southern District of Florida.